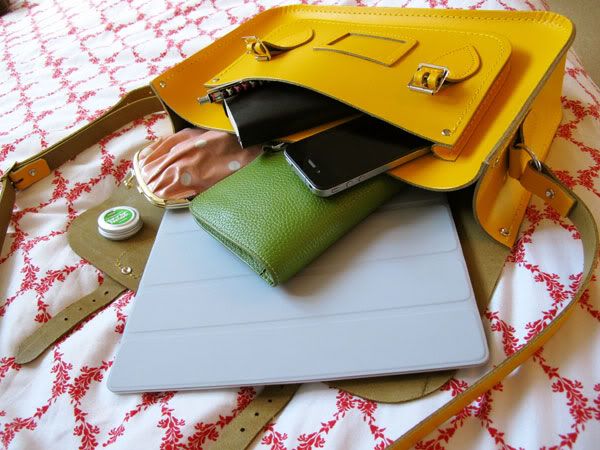 A Little Bird Told Me is an independent blog. It's not part of any blogger networks or schemes and all promotion on the site is organised on an individual basis.
I'm very careful about the brands I work with through Little Bird. It's very important to me that the companies I feature are a good representation of my interests, my readers' interests and the ethos of the site. I consider each request individually and develop unique terms to suit each project.
Please note - I do not accept guest posts from brands or agencies.
You'll see:
Banner/button advertisements - these appear in the right sidebar and are charged at a monthly rate
Sponsored posts - a rarity, but if a sponsored post does appear it will always be clearly marked
Products sent by brands - featured within my daily outfit posts and always marked as 'c/o' (care of) with a clear link to the brand
Affiliate links - I'm part of the Skimlinks affiliate programme. Using an affiliate link means I get a small payment if the link is clicked and/or a purchase is made
Event coverage - if I've been invited to an event I may write a follow up post
You won't see:
Sponsored posts for brands or products that are completely unrelated to the focus of the blog
Guest posts from brands
Reposted press releases
Product reviews - I don't offer traditional product reviews, but prefer to incorporate products into my daily routine and share my thoughts in the context of a post
Hidden c/o or sponsored posts - I will always declare any renumeration I've received for writing about an item
The opinions you read on A Little Bird Told Me will always come straight from me. I will never accept payment to be positive about a brand - not only does this not sit well with my moral compass, but it also goes against the
ASA's online remit
. Views expressed here are my personal opinion and do not reflect the brands I work with through
The Friendly Copywriting Company
.
Cookie Policy
What are cookies?
We're not talking chocolate chip here. Cookies are small text files that are stored on your computer. These text files do clever things like remember your passwords and what websites you like. Almost every website uses cookies to track its visitors and measure pageviews.
Why do I need to know about cookies?
Under the new EU Internet Privacy Directive, all websites that store cookies must make visitors aware of their policy on cookies. I don't have a policy on cookies (other than eating them, but that's another thing entirely), but Little Bird does use Google Analytics and affiliate links - software that stores your cookies so I can see how many people saw me wearing those Disco Pants. Just FYI.
What if I'm not cool with that?
If you'd rather your computer didn't store cookies from your online adventures, you can turn them off in your browser settings. BUT! If you do, many websites won't work properly (particularly ASOS, which is my main concern) and you'll have to enter your usernames and passwords MANUALLY. Who has time for that?